Imperialism and Terrorism
Constantine Argiris
Oct/2016
"Exactly 100 years ago, the Young Turk revolution (Yes, the same organization that Cenk Uygur's news organization is named after) established the Republic of Turkey on the foundation of genocide. While the events of this time have been coined as the 'Armenian Genocide,' it should more aptly be called the 'Anatolian Genocide' or the 'Asia Minor Genocide.' The 1.5 million Armenians, 750,000 Greeks, and 300,000 Assyrians (totaling 2.55 million people) were systematically killed by Mustafa Kemal Ataturk and his Young Turk 'revolutionaries.' The women were raped, priests burned at the stake, men decapitated or strung up on pikes. Death camps in modern day Iraq were erected and entire families were led on "death marches" through the deserts, being left open to attacks by marauders.
It is said that when Adolf Hitler gave the orders for the final solution, he said "who, after all today, speaks of the annihilation of the Armenians?"
This is a genocide that the United States, to this day, refuses to acknowledge primarily because of political pressure from Turkey. Turkey lobbies Congress heavily to kill any attempt to recognize this event. They threaten to cut off U.S. access to the Bosporus, which runs between the European and Asian sides of Turkey. Quite similarly, about 3 years ago we were lobbying the Illinois General Assembly to pass a resolution that recognized the international status of the Ecumenical Patriarch (the Orthodox Christian equivalent to the Pope), who unlike the Pope is subject to the laws of Turkey and is forbidden from traveling abroad and faces efforts by Ankara to eliminate his presence all together. Once again, the Turkish lobby diluted the bill so much that it became so worthless that it was killed before even reaching the floor.
This was very hard to watch given the stories passed down to me from my Great-Grandmother. Stories about how Turkish soldiers kicked down the door to their home in Smyrna (now called Izmir, after nearly 3000 years of Greek habitation). Of how, in 1922, she watched as the town of Smyrna burned in flames and as refugees were trying to flee to U.S. and British warships harbored off the coast, only to be turned back and met with the machine guns of Turkish forces. She survived and made her way to modern day Greece. To see all of that pain and suffering compounded by repeated, successful attempts to kill any recognition based solely on politics, it's difficult to handle.
Now, the pattern repeats itself. This time with the victims of ISIS. Everything we see in the news about it, it's an exact replication of how the Young Turks carried out their systematic annihilation. It's also a topic that I have written on in an international, web-based media outlet devoted to presenting news that effects Orthodox Christians.
So, as you can see, this is something I have been familiar with. It's also part of the reason why I have taken International Law courses.
Focusing on the readings for this week, I can see where Jack Healey can make the argument that a revolving door between the U.S. State Department and international human rights organizations can call into question the independence of the latter. However, I can also see where experience breeds expertise. International Law, the forum in which these organizations operate, is a very conservative environment. By that I mean that there is no centralized, global government that enforces laws. We have the United Nations, which is a deliberative body, but participation is still dependent on the individual member states. Member states make a decision, collectively, to enforce certain international customs and agreements with the threat of war or sanctions as being a tool for enforcement. A perfect example is Turkey and Greece. Greece has filed suit against Turkey for continued violation of Greece's territorial waters and airspace. However, Turkey has refused to answer the 'summons' before the ICJ and there is absolutely nothing the United Nations can do, short of Greece and any willing allied nations going to war with Turkey, to compel Turkey to appear in the court.
In this type of environment, enforcement responsibility falls to the powerful and therefore the United States becomes the international police-man. Therefore, there is some benefit to having former State Department employees moving over to organizations like Human Rights Watch. They are familiar with International Law and known the ins and outs of the domestic laws which may foster or hinder the transfer of humanitarian aid from our country to another. The problem comes when domestic law conflicts with the laws of other states (states here used in the traditional sense of a country). The U.S. may have a certain group listed as a terrorist organization that may not be designated as such by other countries.
For example, the United States designates the Ajnad Misr (Soldiers of Egypt) as a terrorist group. However, Australia, Canada, the European Union, Israel, China, and Russia do not. According to this, the U.S. based Human Rights Watch would be prohibited from providing humanitarian aid to anyone associated with Ajnad Misr or to the organization itself, if it were engaged in humanitarian efforts. They wouldn't even be able to coordinate the transfer of that aid to an European Union member state because the U.S. could prosecute for conspiring to aid and abed a terrorist organization. While the example is extreme, this is the complexity of International Law and humanitarian workers conducting their work in the international environment while having to adhere to the domestic laws of the country they reside in.
When it comes to the United States, in terms of Abu Ghraib to the treatment of America's black population, there is cause for concern. For example, the United States was a signatory of the United Nations Convention against Torture. It signed and ratified the conventions. However, the issue with un-prosecuted acts of torture is the weakness of the Convention itself. The Conventions require that each participating state make sure that their own domestic laws criminalize acts of torture, attempted torture, or complicity in acts of torture (Article 4-1 & 4-2). However, the conditions are as follows:
1.) when the offences are committed in any territory under its jurisdiction or on board a ship or aircraft registered in that State;
2.) when the alleged offender is a national of that State;
3.) when the victim is a national of that State if that State considers it appropriate.
The U.S. essentially was able to exploit two "loop-holes" in the law. First, the U.S. DID criminalize acts of torture under its own domestic laws but since International Law does not seek to strip participating states of their sovereignty, it did not mandate prosecution under domestic laws. Therefore, the United States simply has chosen not to prosecute certain individuals. Additionally, the 'black sites' were created as jurisdictional 'no-man's lands' in terms of Article 5, Section 1-a of the Convention. Considering the United States never ratified the Rome Statute, which establishes the International Criminal Court, it is out of the reach of the I.C.C. and has no legal obligation to answer any suit brought against it in the International Criminal Court.
In the Geraldine Sealey article on Abu Ghraib, she laid out an accusation that children were sodomized at Abu Ghraib and that the sodomy was caught on video tape. It should be noted that the article was written two years before a military court martial, in which 9 soldiers were tried and convicted by court martial for the torture. However, there is concern that the prosecutions stopped at the NCO ranks and while 892. Art. 92 of the Uniform Code of Military Justice requires soldiers to only obey LAWFUL general orders or regulations (they have a duty to disobey any unlawful order), it is highly unfair that those NCO's bare the full brunt of the prosecution. Those Commissioned Officers that issued the orders should have also been prosecuted.
Finally, the events of Ferguson (as discussed in the Charlene Carruthers HuffPost piece) draws concerns over the other human rights issue... the unfair and bias prosecution of African-Americans in American cities. The DOJ investigation following Michael Brown's death revealed rampant violations of constitutional rights. For example, probably cause must be demonstrated by clear and articulable facts. In other words, the officer must be able to explain what it was that lead the officer to believe something was wrong. The fundamental problem in Ferguson was that all the collected data showed that Caucasian drivers were more likely to be found carrying illegal items (contraband) during traffic stops. Yet, more blacks were pulled over and searched, despite the statistics. Therefore, traffic stops were highly prejudicial and so were the searches.
Then there was the grand jury fiasco. In our American legal system, a grand jury typically serves the function of aiding a prosecutor in determining whether or not to bring charges against an individual. In short, Grand Juries weigh the body of evidence. The released transcripts of the grand jury investigation shows a very peculiar procedure that baffled legal experts. They revealed an almost trial-like setting in which the prosecutor cross-examined each witness and challenged assertions made by experts that were suggesting that Michael Brown was shot from a distance, etc. While choosing not to have the same level of scrutiny against witnesses and experts supporting Officer Wilson's version of events. This type of behavior has established a judicial system that is extremely segregated and denies basic due process to one class."
http://myocn.net/lessons-of-history-middle-east-christians…/
http://myocn.net/the-orthodox-value-of-justice/
http://myocn.net/the-morality-of-the-syrian-crisis/
http://myocn.net/white-house-takes-step-right-direction-ch…/
http://myocn.net/the-two-genocides/
http://usa.greekreporter.com/…/the-unfulfilled-justice-of-…/
http://myocn.net/aylan-kurdi-and-our-failure-to-act-2/
Engineering Failed States: The Strategy of Global Corporate Imperialism
Empires as national and cultural megalomaniac dreams
Once upon a time, national entities and cultures aspired to build empires. The impulse was the erroneous assumption of being a superior civilization. It was about exporting an extensive set of aspirations, a culture, and a value system. Romans thought that bringing water through aqueducts and paved roads to the "savages" of the north were the selfless gift of a superior civilization. Much more recently, France's empire built its colonial towns, such as Saigon and Algier, following exactly the architectural model of French towns of the XIX century. In what could be an indication that history is on an accelerated course, the life span of empires is getting shorter. For example, the Egyptian empire lasted more than 3,000 years; the Mayan empire survived 2,900; the Chinese empire more than 1,600; the Roman empire itself, as a united empire, remained for 500 years while the Eastern Roman empire or Byzantine empire lasted an extra 1,000 after the split from the Western Roman empire.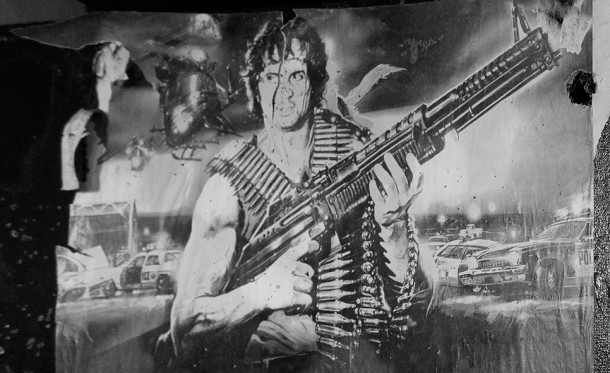 Empire strategy: destroy, rebuild, occupy and exploit

Closer to the modern era, and following the progress of technology in weapons and transport, Great Britain or France, during the rule of Napoleon, and even more recently Nazi Germany and its Japanese ally, had the lofty borderline-psychotic goal of complete world domination. In the ruins of World War II emerged the two winning empires, the United States and the Union of the Soviet Socialist Republics (USSR). To the winners belong the spoils of war, and in 1945 the world was de facto split in two. The two parts of Germany were rebuilt from complete wreckage in the image of their new respective masters; the US Marshall plan was the remedy prescribed to deal with West Germany's ruins. In Japan, General MacArthur took charge of the mass murder, demolition and later reconstruction for the US empire. Germany and Japan were not rebuilt as free national entities but occupied vassals on a short leash. Almost 70 years after the end of World War II, US military boots are still on the ground in both countries. According to data from the US Department of Defense (DoD), more than 50,000 US troops were still in Germany and almost 40,000 were still occupying Japan in 2011. Overall, according to the DoD, the US military has troops stationed in almost 150 countries.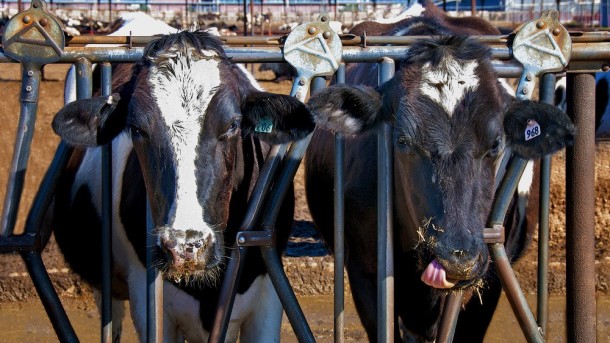 Global corporate empire: sovereign nations are the only obstacle
Imperialism has long been a collective disease for humanity. In its current perverse capitalist incarnation, imperialism's methods have become even more brutal and ruthless. If the physical destruction of a country's infrastucture is still in the foreground, this is used in conjunction with the creation or revival of civil wars, ethnic or bloody sectarian conflicts in previously stable national entities. Corporate imperialism aims to break the national spirit. The few remaining sovereign nations are the final obstacles to the looming threat of a global transnational corporate empire. Corporate imperialism's only concern is the bottom line: it is on a permanent quest to maximize profit. It is not about bringing the supposed gift of civilization to savages anymore, unlike the old-fashioned imperialist adventures. In this context, why bother to rebuild the shattered countries when the only goal is to plunder resources, either natural or human? Public resources are allocated to reconstruction, but these resources usually disappear in black holes of corporate war profiteers such as Halliburton in the US. Wrecked countries are never rebuilt because they are easier to exploit while they are in a shambles.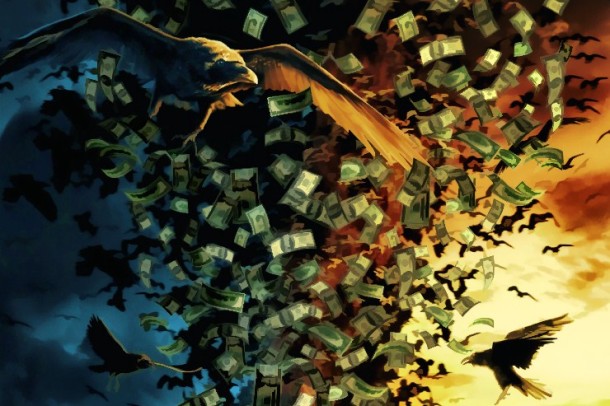 Why bother with regime-change policy when failed states are so convenient?

The model for transnational corporate imperialism was set up in Iraq, then applied to Libya. This global imperialist strategy is in the works in Syria, the Ukraine, Mali, Central African Republic, and Venezuela. The North Atlantic Treaty Organization (NATO) usually acts as the armed fist for this process, but sponsored proxy agents such as Jihadists in Syria or fascist factions in the Ukraine and Venezuela are also used to destabilize governments. In Venezuela on February 7, 2014, before the not so spontaneous protests started, Japanese car giant Toyota abruptly announced it was closing a plant employing 1,700 people. Is this pure coincidence or part of an overall ploy to crash Venezuela's economy? There is a saying in Lebanon, that the country is "always five minutes away from civil war." This tragic Lebanese reality has spread to the entire Middle East, Africa and is gaining ground in Eastern Europe. The old imperialist adage "divide and rule" is obsolete, the new motto seems to be "divide and steal from those divided." The new strategy is to fuel ethnic or sectarian conflicts as much and as long as possible, and ideally maintain a permanent state of low-intensity civil war. In the Central African Republic, the clashes between the majority Christian population and the 15 percent Muslims gave France the perfect opportunity to send 2,000 troops. French troops are still in Mali to protect mining interests. In Iraq, the low-level sectarian warfare is a disaster for Iraqis but has worked well for corporate interests. The oil is flowing, and of course, just like in Syria, weapons dealers, mercenaries, and "reconstruction" contractors are making a killing.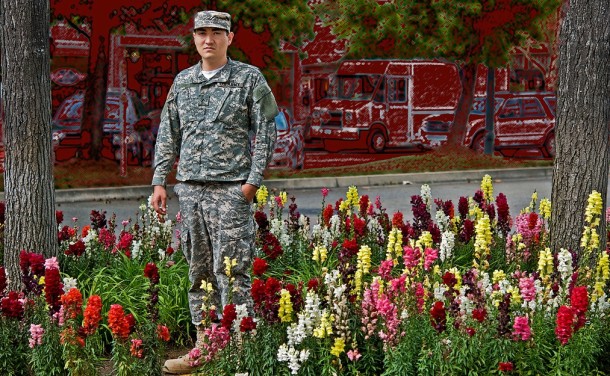 Corporate imperialism's legal framework
In the disastrous case that they would be ratified, the Trans-Pacific Partnership (TPP) and the Transatlantic Trade and Investment Partnership (TTIP) would provide the legal framework for the global corporate empire. When top elected officials travel abroad, they are supposed to represent and defend the national interests of their people; however, they function mostly as sale representatives of mega-corporations. For example, French President FrancoisHollande travelled to Qatar, Saudi Arabia or Brazil to sell the fighter jets "Rafale." One of the main goal of his recent trip to the US was to indicate to top technology executives from Google, Twitter and Facebook that, despite the misleading socialist label and such, France's best friends are corporations, not people.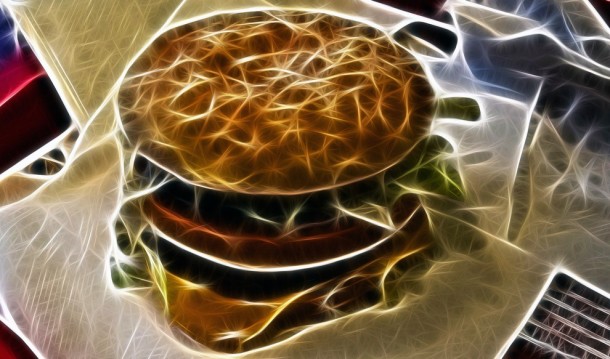 Opponents of the TPP have rightly called the agreement NAFTA on steroids, but they rarely talk of its Atlantic counterpart, the TTIP. If the agreements ever see the light of day, most people would end up working for slave wages. Like the wealth of ancient empires that was built on slavery, the fortunes of today's masters of transnational corporations are being made principally by breaking the backs of people who work for slave wages. The princes of Qatar are building their world cup stadiums with slave labor from Nepal. Global corporate imperialism does not only aim to dismantle the few sovereign nations left, but also to cripple regions and towns. A microcosm of this is Detroit, Michigan. The Motor City is in ruins, a failed town, and a symbol of what corporatism can do. With the TPP and the TTIP in place, we will have hundreds of Detroits. Large sections of Detroit have become ghost towns. In 1984, the independent non-aligned nation of Yugoslavia was able to organize Olympic games in Sarajevo. Thirty years later, and after the dismantlement of Yugoslavia by Clinton and his Western vassals in the mid 1990s, Bosnia has more than 40 percent of its people unemployed.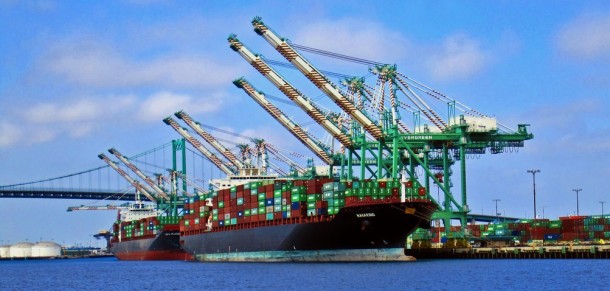 Putin: standing for national sovereignty
At the peak of the Syrian crisis in 2013, Russian president Vladimir Putin stood his ground and got NATO to back off from attacking Bashar al-Assad. Many awful things have been said about the former KGB Colonel, but nobody can claim that he is not the man at the helm of Russia. One might like it or not, but Putin is clearly in charge of his country, which, if nothing else, at least gives people a sense of clarity. Unlike the so-called "leader of the free world," there are no puppet masters behind Putin. Fidel Castro was the same, although he ruled a smaller island state. Putin also understood, that in order to maintain Russia's national sovereignty against the United States and the European Union, he had to forge strategic and economic alliances, especially with China; BRICS was created in this context and for this reason.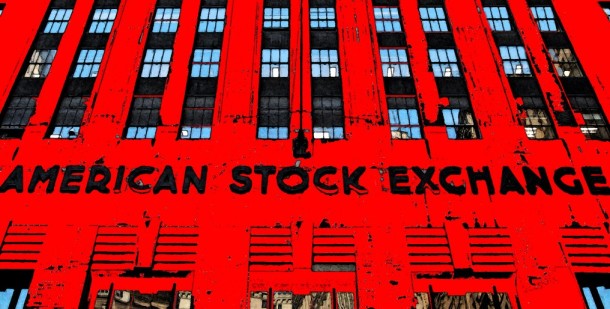 But the BRICS nations and Putin must remain ever vigilant. The engineering of a failed state in the Ukraine cannot be allowed to happen. Likewise, BRICS' member Brazil must also closely monitor the situation in Venezuela. President Nicolas Maduro is less charismatic than his predecessor, the late Hugo Chavez, and what global corporate imperialism abhor the most is "resource nationalism," i.e. the nationalization of prime resources such as oil by sovereign states, as is currently the case in Venezuela. National sovereignty is not about nationalism; it is instead an expression of different cultural identities. National and cultural specificity are getting in the way of the end game of corporate imperialism. We must, as diverse people, unite and fight to stop this abomination. The United Nations is a failed institution at best, but it could be worse if it should ever become the United Corporations.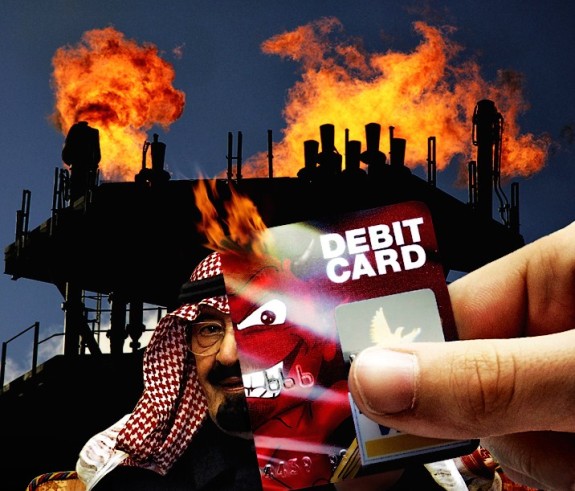 Editor's Note: For more details on this analysis, please listen to Gilbert Mercier's radio interview on the Kathleen Wells Show. Photographs one, three, five, seven and eight by Russ Allison Loar. Photographs two and six by Snapsi and photographs four and nine by Mark Rain.
- See more at: http://newsjunkiepost.com/2014/02/18/engineering-failed-states-the-strategy-of-global-corporate-imperialism/#sthash.LqkmZGY2.dpuf
TERRORISM: THEIRS AND OURS

By Eqbal Ahmad
(A Presentation at the University of Colorado, Boulder, October 12, 1998)

In the 1930s and 1940s, the Jewish underground in Palestine was described as "TERRORIST." Then new things happened.

By 1942, the Holocaust was occurring, and a certain liberal sympathy with the Jewish people had built up in the Western world. At that point, the terrorists of Palestine, who were Zionists, suddenly started to be described, by 1944-45, as "freedom fighters." At least two Israeli Prime Ministers, including Menachem Begin, have actually, you can find in the books and posters with their pictures, saying "Terrorists, Reward This Much." The highest reward I have noted so far was 100,000 British pounds on the head of Menachem Begin, the terrorist.

Then from 1969 to 1990 the PLO, the Palestine Liberation Organization, occupied the center stage as the terrorist organization. Yasir Arafat has been described repeatedly by the great sage of American journalism, William Safire of the New York Times, as the "Chief of Terrorism." That's Yasir Arafat.

Now, on September 29, 1998, I was rather amused to notice a picture of Yasir Arafat to the right of President Bill Clinton. To his left is Israeli Prime Minister Benjamin Netan­yahu. Clinton is looking towards Arafat and Arafat is looking literally like a meek mouse. Just a few years earlier he used to appear with this very menacing look around him, with a gun appearing menacing from his belt. You remember those pictures, and you remember the next one.

In 1985, President Ronald Reagan received a group of bearded men. These bearded men I was writing about in those days in The New Yorker, actually did. They were very ferocious-looking bearded men with turbans looking like they came from another century. President Reagan received them in the White House. After receiving them he spoke to the press. He pointed towards them, I'm sure some of you will recall that moment, and said, "These are the moral equivalent of America's founding fathers". These were the Afghan Mujahiddin. They were at the time, guns in hand, battling the Evil Empire. They were the moral equivalent of our founding fathers!

In August 1998, another American President ordered missile strikes from the American navy based in the Indian Ocean to kill Osama Bin Laden and his men in the camps in Afghanistan. I do not wish to embarrass you with the reminder that Mr. Bin Laden, whom fifteen American missiles were fired to hit in Afghanistan, was only a few years ago the moral equivalent of George Washington and Thomas Jefferson! He got angry over the fact that he has been demoted from 'Moral Equivalent' of your 'Founding Fathers'. So he is taking out his anger in different ways. I'll come back to that subject more seriously in a moment.

You see, why I have recalled all these stories is to point out to you that the matter of terrorism is rather complicated. Terrorists change. The terrorist of yesterday is the hero of today, and the hero of yesterday becomes the terrorist of today. This is a serious matter of the constantly changing world of images in which we have to keep our heads straight to know what is terrorism and what is not. But more importantly, to know what causes it, and how to stop it.

The next point about our terrorism is that posture of inconsistency necessarily evades definition. If you are not going to be consistent, you're not going to define. I have examined at least twenty official documents on terrorism. Not one defines the word. All of them explain it, express it emotively, polemically, to arouse our emotions rather than exercise our intelligence. I give you only one example, which is representative. October 25, 1984. George Shultz, then Secretary of State of the U.S., is speaking at the New York Park Avenue Synagogue. It's a long speech on terrorism. In the State Department Bulletin of seven single-spaced pages, there is not a single definition of terrorism. What we get is the following:

Definition number one: "Terrorism is a modern barbarism that we call terrorism."

Definition number two is even more brilliant: "Terrorism is a form of political violence." Aren't you surprised? It is a form of political violence, says George Shultz, Secretary of State of the U.S.

Number three: "Terrorism is a threat to Western civilization."

Number four: "Terrorism is a menace to Western moral values."

Did you notice, does it tell you anything other than arouse your emotions? This is typical. They don't define terrorism because definitions involve a commitment to analysis, comprehension and adherence to some norms of consistency. That's the second characteristic of the official literature on terrorism.

The third characteristic is that the absence of definition does not prevent officials from being globalistic. We may not define terrorism, but it is a menace to the moral values of Western civilization. It is a menace also to mankind. It's a menace to good order. Therefore, you must stamp it out worldwide. Our reach has to be global. You need a global reach to kill it. Anti-terrorist policies therefore have to be global. Same speech of George Shultz: "There is no question about our ability to use force where and when it is needed to counter terrorism." There is no geographical limit. On a single day the missiles hit Afghanistan and Sudan. Those two countries are 2,300 miles apart, and they were hit by missiles belonging to a country roughly 8,000 miles away. Reach is global.

A fourth characteristic: claims of power are not only globalist they are also omniscient. We know where they are; therefore we know where to hit. We have the means to know. We have the instruments of knowledge. We are omniscient. Shultz: "We know the difference between terrorists and freedom fighters, and as we look around, we have no trouble telling one from the other."

Only Osama Bin Laden doesn't know that he was an ally one day and an enemy another. That's very confusing for Osama Bin Laden. I'll come back to his story towards the end. It's a real story.

Five. The official approach eschews causation. You don't look at causes of anybody becoming terrorist. Cause? What cause? They ask us to be looking, to be sympathetic to these people.

Another example. The New York Times, December 18, 1985, reported that the foreign minister of Yugoslavia, you remember the days when there was a Yugoslavia, requested the Secretary of State of the U.S. to consider the causes of Palestinian terrorism. The Secretary of State, George Shultz, and I am quoting from the New York Times, "went a bit red in the face. He pounded the table and told the visiting foreign minister, there is no connection with any cause. Period." Why look for causes?

Number six. The moral revulsion that we must feel against terrorism is selective. We are to feel the terror of those groups, which are officially disapproved. We are to applaud the terror of those groups of whom officials do approve. Hence, President Reagan, "I am acontra." He actually said that. We know the contras of Nicaragua were anything, by any definition, but terrorists. The media, to move away from the officials, heed the dominant view of terrorism.

The dominant approach also excludes from consideration, more importantly to me, the terror of friendly governments. To that question I will return because it excused among others the terror of Pinochet (who killed one of my closest friends) and Orlando Letelier; and it excused the terror of Zia ul-Haq, who killed many of my friends in Pakistan. All I want to tell you is that according to my ignorant calculations, the ratio of people killed by the state terror of Zia ul-Haq, Pino­chet, Argentinian, Brazilian, Indonesian type, versus the killing of the PLO and other terrorist types is literally, conservatively, one to one hundred thousand. That's the ratio.

History unfortunately recognizes and accords visibility to power and not to weakness. Therefore, visibility has been accorded historically to dominant groups. In our time, the time that began with this day, Columbus Day.

The time that begins with Columbus Day is a time of extraordinary unrecorded holocausts. Great civilizations have been wiped out. The Mayas, the Incas, the Aztecs, the American Indians, the Canadian Indians were all wiped out. Their voices have not been heard, even to this day fully. Now they are beginning to be heard, but not fully. They are heard, yes, but only when the dominant power suffers, only when resistance has a semblance of costing, of exacting a price. When a Custer is killed or when a Gordon is besieged. That's when you know that they were Indians fighting, Arabs fighting and dying.

My last point of this section – U.S. policy in the Cold War period has sponsored terrorist regimes one after another. Somoza, Batista, all kinds of tyrants have been America's friends. You know that. There was a reason for that. I or you are not guilty. Nicaragua, contra. Afghanistan, mujahiddin. El Salvador, etc.

Now the second side. You've suffered enough. So suffer more.

There ain't much good on the other side either. You shouldn't imagine that I have come to praise the other side. But keep the balance in mind. Keep the imbalance in mind and first ask ourselves, What is terrorism?

Our first job should be to define the damn thing, name it, give it a description of some kind, other than "moral equivalent of founding fathers" or "a moral outrage to Western civilization". I will stay with you with Webster's Collegiate Dictionary: "Terror is an intense, overpowering fear." He uses terrorizing, terrorism, "the use of terrorizing methods of governing or resisting a government." This simple definition has one great virtue, that of fairness. It's fair. It focuses on the use of coercive violence, violence that is used illegally, extra-constitutionally, to coerce. And this definition is correct because it treats terror for what it is, whether the government or private people commit it.

Have you noticed something? Motivation is left out of it. We're not talking about whether the cause is just or unjust. We're talking about consensus, consent, absence of consent, legality, absence of legality, constitutionality, absence of constitutionality. Why do we keep motives out? Because motives differ. Motives differ and make no difference.

I have identified in my work five types of terrorism.

First, state terrorism. Second, religious terrorism; terrorism inspired by religion, Catholics killing Protestants, Sunnis killing Shiites, Shiites killing Sunnis, God, religion, sacred terror, you can call it if you wish. State, church. Crime. Mafia. All kinds of crimes commit terror. There is pathology. You're pathological. You're sick. You want the attention of the whole world. You've got to kill a president. You will. You terrorize. You hold up a bus. Fifth, there is political terror of the private group; be they Indian, Vietnamese, Algerian, Palestinian, Baader-Meinhof, the Red Brigade. Political terror of the private group. Oppositional terror.

Keep these five in mind. Keep in mind one more thing. Sometimes these five can converge on each other. You start with protest terror. You go crazy. You become pathological. You continue. They converge. State terror can take the form of private terror. For example, we're all familiar with the death squads in Latin America or in Pakistan. Government has employed private people to kill its opponents. It's not quite official. It's privatized. Convergence. Or the political terrorist who goes crazy and becomes pathological. Or the criminal who joins politics. In Afghanistan, in Central America, the CIA employed in its covert operations drug pushers. Drugs and guns often go together. Smuggling of all things often go together.

Of the five types of terror, the focus is on only one, the least important in terms of cost to human lives and human property[Political Terror of those who want to be heard]. The highest cost is state terror. The second highest cost is religious terror, although in the twentieth century religious terror has, relatively speaking, declined. If you are looking historically, massive costs. The next highest cost is crime. Next highest, pathology. A Rand Corporation study by Brian Jenkins, for a ten-year period up to 1988, showed 50% of terror was committed without any political cause at all. No politics. Simply crime and pathology.

So the focus is on only one, the political terrorist, the PLO, the Bin Laden, whoever you want to take. Why do they do it? What makes the terrorist tick?

I would like to knock them out quickly to you. First, the need to be heard. Imagine, we are dealing with a minority group, the political, private terrorist. First, the need to be heard. Normally, and there are exceptions, there is an effort to be heard, to get your grievances heard by people. They're not hearing it. A minority acts. The majority applauds.

The Palestinians, for example, the superterrorists of our time, were dispossessed in 1948. From 1948 to 1968 they went to every court in the world. They knocked at every door in the world. They were told that they became dispossessed because some radio told them to go away - an Arab radio, which was a lie. Nobody was listening to the truth. Finally, they invented a new form of terror, literally their invention: the airplane hijacking. Between 1968 and 1975 they pulled the world up by its ears. They dragged us out and said, Listen, Listen. We listened. We still haven't done them justice, but at least we all know. Even the Israelis acknowledge. Remember Golda Meir, Prime Minister of Israel, saying in 1970, 'There are no Palestinians.' They do not exist. They damn well exist now. We are cheating them at Oslo. At least there are some people to cheat now. We can't just push them out. The need to be heard is essential. One motivation there.

Mix of anger and helplessness produces an urge to strike out. You are angry. You are feeling helpless. You want retribution. You want to wreak retributive justice. The experience of violence by a stronger party has historically turned victims into terrorists. Battered children are known to become abusive parents and violent adults. You know that. That's what happens to peoples and nations. When they are battered, they hit back. State terror very often breeds collective terror.

Do you recall the fact that the Jews were never terrorists? By and large Jews were not known to commit terror except during and after the Holocaust. Most studies show that the majority of members of the worst terrorist groups in Israel or in Palestine, the Stern and the Irgun gangs, were people who were immigrants from the most anti-Semitic countries of Eastern Europe and Germany. Similarly, the young Shiites of Lebanon or the Palestinians from the refugee camps are battered people. They become very violent. The ghettos are violent internally. They become violent externally when there is a clear, identifiable external target, an enemy where you can say, 'Yes, this one did it to me'. Then they can strike back.

Example is a bad thing. Example spreads. There was a highly publicized Beirut hijacking of the TWA plane. After that hijacking, there were hijacking attempts at nine different American airports. Pathological groups or individuals modeling on the others. Even more serious are examples set by governments. When governments engage in terror, they set very large examples. When they engage in supporting terror, they engage in other sets of examples.

Absence of revolutionary ideology is central to victim terrorism. Revolutionaries do not commit unthinking terror. Those of you who are familiar with revolutionary theory know the debates, the disputes, the quarrels, the fights within revolutionary groups of Europe, the fight between anarchists and Marxists, for example. But the Marxists have always argued that revolutionary terror, if ever engaged in, must be sociologically and psychologically selective. Don't hijack a plane. Don't hold hostages. Don't kill children, for God's sake. Have you recalled also that the great revolutions, the Chinese, the Vietnamese, the Algerian, the Cuban, never engaged in hijacking type of terrorism? They did engage in terrorism, but it was highly selective, highly sociological, still deplorable, but there was an organized, highly limited, selective character to it. So absence of revolutionary ideology that begins more or less in the post-World War II period has been central to this phenomenon.

My final question is - These conditions have existed for a long time. But why then this flurry of private political terrorism? Why now so much of it and so visible? The answer is modern technology. You have a cause. You can communicate it through radio and television. They will all come swarming if you have taken an aircraft and are holding 150 Americans hostage. They will all hear your cause. You have a modern weapon through which you can shoot a mile away. They can't reach you. And you have the modern means of communicating. When you put together the cause, the instrument of coercion and the instrument of communication, politics is made. A new kind of politics becomes possible.

To this challenge rulers from one country after another have been responding with traditional methods. The traditional method of shooting it out, whether it's missiles or some other means. The Israelis are very proud of it. The Americans are very proud of it. The French became very proud of it. Now the Pakistanis are very proud of it. The Pakistanis say, 'Our commandos are the best.' Frankly, it won't work. A central problem of our time, political minds, rooted in the past, and modern times, producing new realities. Therefore in conclusion, what is my recommendation to America?

Quickly. First, avoid extremes of double standards. If you're going to practice double standards, you will be paid with double standards. Don't use it. Don't condone Israeli terror, Pakistani terror, Nicaraguan terror, El Salvadoran terror, on the one hand, and then complain about Afghan terror or Palestinian terror. It doesn't work. Try to be even-handed. A superpower cannot promote terror in one place and reasonably expect to discourage terrorism in another place. It won't work in this shrunken world.

Do not condone the terror of your allies. Condemn them. Fight them. Punish them. Please eschew, avoid covert operations and low-intensity warfare. These are breeding grounds of terror and drugs. Violence and drugs are bred there. The structure of covert operations, I've made a film about it, which has been very popular in Europe, called Dealing with the Demon. I have shown that wherever covert operations have been, there has been the central drug problem. That has been also the center of the drug trade. Because the structure of covert operations, Afghanistan, Vietnam, Nicaragua, Central America, is very hospitable to drug trade. Avoid it. Give it up. It doesn't help.

Please focus on causes and help ameliorate causes. Try to look at causes and solve problems. Do not concentrate on military solutions. Do not seek military solutions. Terrorism is a political problem. Seek political solutions. Diplomacy works.

Take the example of the last attack on Bin Laden. You don't know what you're attacking. They say they know, but they don't know. They were trying to kill Qadaffi. They killed his four-year-old daughter. The poor baby hadn't done anything. Qadaffi is still alive. They tried to kill Saddam Hussein. They killed Laila Bin Attar, a prominent artist, an innocent woman. They tried to kill Bin Laden and his men. Not one but twenty-five other people died. They tried to destroy a chemical factory in Sudan. Now they are admitting that they destroyed an innocent factory, one-half of the production of medicine in Sudan has been destroyed, not a chemical factory. You don't know. You think you know.

Four of your missiles fell in Pakistan. One was slightly damaged. Two were totally damaged. One was totally intact. For ten years the American government has kept an embargo on Pakistan because Pakistan is trying, stupidly, to build nuclear weapons and missiles. So we have a technology embargo on my country. One of the missiles was intact. What do you think a Pakistani official told the Washington Post? He said it was a gift from Allah. We wanted U.S. technology. Now we have got the technology, and our scientists are examining this missile very carefully. It fell into the wrong hands. So don't do that. Look for political solutions. Do not look for military solutions. They cause more problems than they solve.

Please help reinforce, strengthen the framework of international law. There was a criminal court in Rome. Why didn't they go to it first to get their warrant against Bin Laden, if they have some evidence? Get a warrant, then go after him. Internationally. Enforce the U.N. Enforce the International Court of Justice, this unilateralism makes us look very stupid and them relatively smaller.

Q&A

The question here is that I mentioned that I would go somewhat into the story of Bin Laden, the Saudi in Afghanistan and didn't do so, could I go into some detail? The point about Bin Laden would be roughly the same as the point between Sheikh Abdul Rahman, who was accused and convicted of encouraging the blowing up of the World Trade Center in New York City. The New Yorker did a long story on him. It's the same as that of Aimal Kansi, the Pakistani Baluch who was also convicted of the murder of two CIA agents. Let me see if I can be very short on this. Jihad, which has been translated a thousand times as "holy war," is not quite just that. Jihad is an Arabic word that means, "to struggle." It could be struggle by violence or struggle by non-violent means. There are two forms, the small jihad and the bigjihad. The small jihad involves violence. The big jihad involves the struggles with self. Those are the concepts. The reason I mention it is that in Islamic history, jihad as an international violent phenomenon had disappeared in the last four hundred years, for all practical purposes. It was revived suddenly with American help in the 1980s. When the Soviet Union intervened in Afghanistan, Zia ul-Haq, the military dictator of Pakistan, which borders on Afghanistan, saw an opportunity and launched a jihad there against godless communism. The U.S. saw a God-sent opportunity to mobilize one billion Muslims against what Reagan called the Evil Empire. Money started pouring in. CIA agents starting going all over the Muslim world recruiting people to fight in the great jihad. Bin Laden was one of the early prize recruits. He was not only an Arab. He was also a Saudi. He was not only a Saudi. He was also a multimillionaire, willing to put his own money into the matter. Bin Laden went around recruiting people for the jihad against communism.

I first met him in 1986. He was recommended to me by an American official of whom I do not know whether he was or was not an agent. I was talking to him and said, 'Who are the Arabs here who would be very interesting?' By here I meant in Afghanistan and Pakistan. He said, 'You must meet Osama.' I went to see Osama. There he was, rich, bringing in recruits from Algeria, from Sudan, from Egypt, just like Sheikh Abdul Rahman. This fellow was an ally. He remained an ally. He turns at a particular moment. In 1990 the U.S. goes into Saudi Arabia with forces. Saudi Arabia is the holy place of Muslims, Mecca and Medina. There had never been foreign troops there. In 1990, during the Gulf War, they went in, in the name of helping Saudi Arabia defeat Saddam Hussein. Osama Bin Laden remained quiet. Saddam was defeated, but the American troops stayed on in the land of the kaba (the sacred site of Islam in Mecca), foreign troops. He wrote letter after letter saying, Why are you here? Get out! You came to help but you have stayed on. Finally he started a jihad against the other occupiers. His mission is to get American troops out of Saudi Arabia. His earlier mission was to get Russian troops out of Afghanistan. See what I was saying earlier about covert operations?

A second point to be made about him is these are tribal people, people who are really tribal. Being a millionaire doesn't matter. Their code of ethics is tribal. The tribal code of ethics consists of two words: loyalty and revenge. You are my friend. You keep your word. I am loyal to you. You break your word, I go on my path of revenge. For him, America has broken its word. The loyal friend has betrayed. The one to whom you swore blood loyalty has betrayed you. They're going to go for you. They're going to do a lot more.

These are the chickens of the Afghanistan war coming home to roost. This is why I said to stop covert operations. There is a price attached to those that the American people cannot calculate and Kissinger type of people do not know, don't have the history to know.

Eqbal Ahmad, Professor Emeritus of International Relations and Middle Eastern Studies at Hampshire College in Amherst, Massachusetts, also served as a managing editor of the quarterly Race and Class. A prolific writer, his articles and essays have been published in The Nation, Dawn (Pakistan), among several other journals throughout the world. He died in 1999.

Courtesy: University of Colorado
FROM WOUNDED KNEE TO LIBYA:
A CENTURY OF U.S. MILITARY INTERVENTIONS
by Dr. Zoltan Grossman
The following is a partial list of U.S. military interventions from 1890 to 2011.
Below the list is a Briefing on the History of U.S. Military Interventions.
The list and briefing are also available as a powerpoint presentation.
This guide does not include:
mobilizations of the National Guard
offshore shows of naval strength
reinforcements of embassy personnel
the use of non-Defense Department personnel (such as the Drug Enforcement Administration)
military exercises
non-combat mobilizations (such as replacing postal strikers)
the permanent stationing of armed forces
covert actions where the U.S. did not play a command and control role
the use of small hostage rescue units
most uses of proxy troops
U.S. piloting of foreign warplanes
foreign or domestic disaster assistance
military training and advisory programs not involving direct combat
civic action programs
and many other military activities.
Among sources used, beside news reports, are the Congressional Record (23 June 1969), 180 Landings by the U.S. Marine Corp History Division, Ege & Makhijani in Counterspy (July-Aug, 1982), "Instances of Use of United States Forces Abroad, 1798-1993" by Ellen C. Collier of the Library of Congress Congressional Research Service, and Ellsberg in Protest & Survive.
Versions of this list have been published on Zmag.org, Neravt.com, and numerous other websites.
Translations of list: Spanish French Turkish Italian Chinese Greek Russian Czech Tamil Portuguese
Quotes in Christian Science Monitor and The Independent
Turkish newspaper urges that the United States be listed in Guinness Book of World Records as the Country with the Most Foreign Interventions.
COUNTRY OR STATE
Dates of intervention
Forces
Comments
SOUTH DAKOTA
1890 (-?)
Troops
300 Lakota Indians massacred at Wounded Knee.
ARGENTINA
1890
Troops
Buenos Aires interests protected.
CHILE
1891
Troops
Marines clash with nationalist rebels.
HAITI
1891
Troops
Black revolt on Navassa defeated.
IDAHO
1892
Troops
Army suppresses silver miners' strike.
HAWAII
1893 (-?)
Naval, troops
Independent kingdom overthrown, annexed.
CHICAGO
1894
Troops
Breaking of rail strike, 34 killed.
NICARAGUA
1894
Troops
Month-long occupation of Bluefields.
CHINA
1894-95
Naval, troops
Marines land in Sino-Japanese War
KOREA
1894-96
Troops
Marines kept in Seoul during war.
PANAMA
1895
Troops, naval
Marines land in Colombian province.
NICARAGUA
1896
Troops
Marines land in port of Corinto.
CHINA
1898-1900
Troops
Boxer Rebellion fought by foreign armies.
PHILIPPINES
1898-1910 (-?)
Naval, troops
Seized from Spain, killed 600,000 Filipinos
CUBA
1898-1902 (-?)
Naval, troops
Seized from Spain, still hold Navy base.
PUERTO RICO
1898 (-?)
Naval, troops
Seized from Spain, occupation continues.
GUAM
1898 (-?)
Naval, troops
Seized from Spain, still use as base.
MINNESOTA
1898 (-?)
Troops
Army battles Chippewa at Leech Lake.
NICARAGUA
1898
Troops
Marines land at port of San Juan del Sur.
SAMOA
1899 (-?)
Troops
Battle over succession to throne.
NICARAGUA
1899
Troops
Marines land at port of Bluefields.
IDAHO
1899-1901
Troops
Army occupies Coeur d'Alene mining region.
OKLAHOMA
1901
Troops
Army battles Creek Indian revolt.
PANAMA
1901-14
Naval, troops
Broke off from Colombia 1903, annexed Canal Zone; Opened canal 1914.
HONDURAS
1903
Troops
Marines intervene in revolution.
DOMINICAN REPUBLIC
1903-04
Troops
U.S. interests protected in Revolution.
KOREA
1904-05
Troops
Marines land in Russo-Japanese War.
CUBA
1906-09
Troops
Marines land in democratic election.
NICARAGUA
1907
Troops
"Dollar Diplomacy" protectorate set up.
HONDURAS
1907
Troops
Marines land during war with Nicaragua
PANAMA
1908
Troops
Marines intervene in election contest.
NICARAGUA
1910
Troops
Marines land in Bluefields and Corinto.
HONDURAS
1911
Troops
U.S. interests protected in civil war.
CHINA
1911-41
Naval, troops
Continuous occupation with flare-ups.
CUBA
1912
Troops
U.S. interests protected in civil war.
PANAMA
1912
Troops
Marines land during heated election.
HONDURAS
1912
Troops
Marines protect U.S. economic interests.
NICARAGUA
1912-33
Troops, bombing
10-year occupation, fought guerillas
MEXICO
1913
Naval
Americans evacuated during revolution.
DOMINICAN REPUBLIC
1914
Naval
Fight with rebels over Santo Domingo.
COLORADO
1914
Troops
Breaking of miners' strike by Army.
MEXICO
1914-18
Naval, troops
Series of interventions against nationalists.
HAITI
1914-34
Troops, bombing
19-year occupation after revolts.
TEXAS
1915
Troops
Federal soldiers crush "Plan of San Diego" Mexican-American rebellion
DOMINICAN REPUBLIC
1916-24
Troops
8-year Marine occupation.
CUBA
1917-33
Troops
Military occupation, economic protectorate.
WORLD WAR I
1917-18
Naval, troops
Ships sunk, fought Germany for 1 1/2 years.
RUSSIA
1918-22
Naval, troops
Five landings to fight Bolsheviks
PANAMA
1918-20
Troops
"Police duty" during unrest after elections.
HONDURAS
1919
Troops
Marines land during election campaign.
YUGOSLAVIA
1919
Troops/Marines
intervene for Italy against Serbs in Dalmatia.
GUATEMALA
1920
Troops
2-week intervention against unionists.
WEST VIRGINIA
1920-21
Troops, bombing
Army intervenes against mineworkers.
TURKEY
1922
Troops
Fought nationalists in Smyrna.
CHINA
1922-27
Naval, troops
Deployment during nationalist revolt.

MEXICO

HONDURAS

1923

1924-25

Bombing

Troops

Airpower defends Calles from rebellion

Landed twice during election strife.

PANAMA
1925
Troops
Marines suppress general strike.
CHINA
1927-34
Troops
Marines stationed throughout the country.
EL SALVADOR
1932
Naval
Warships send during Marti revolt.
WASHINGTON DC
1932
Troops
Army stops WWI vet bonus protest.
WORLD WAR II
1941-45
Naval, troops, bombing, nuclear
Hawaii bombed, fought Japan, Italy and Germay for 3 years; first nuclear war.
DETROIT
1943
Troops
Army put down Black rebellion.
IRAN
1946
Nuclear threat
Soviet troops told to leave north.
YUGOSLAVIA
1946
Nuclear threat, naval
Response to shoot-down of US plane.
URUGUAY
1947
Nuclear threat
Bombers deployed as show of strength.
GREECE
1947-49
Command operation
U.S. directs extreme-right in civil war.
GERMANY
1948
Nuclear Threat
Atomic-capable bombers guard Berlin Airlift.
CHINA
1948-49
Troops/Marines
evacuate Americans before Communist victory.
PHILIPPINES
1948-54
Command operation
CIA directs war against Huk Rebellion.
PUERTO RICO
1950
Command operation
Independence rebellion crushed in Ponce.
KOREA
1951-53 (-?)
Troops, naval, bombing , nuclear threats
U.S./So. Korea fights China/No. Korea to stalemate; A-bomb threat in 1950, and against China in 1953. Still have bases.
IRAN
1953
Command Operation
CIA overthrows democracy, installs Shah.
VIETNAM
1954
Nuclear threat
French offered bombs to use against seige.
GUATEMALA
1954
Command operation, bombing, nuclear threat
CIA directs exile invasion after new gov't nationalized U.S. company lands; bombers based in Nicaragua.
EGYPT
1956
Nuclear threat, troops
Soviets told to keep out of Suez crisis; Marines evacuate foreigners.
LEBANON
l958
Troops, naval
Army & Marine occupation against rebels.
IRAQ
1958
Nuclear threat
Iraq warned against invading Kuwait.
CHINA
l958
Nuclear threat
China told not to move on Taiwan isles.
PANAMA
1958
Troops
Flag protests erupt into confrontation.
VIETNAM
l960-75
Troops, naval, bombing, nuclear threats
Fought South Vietnam revolt & North Vietnam; one million killed in longest U.S. war; atomic bomb threats in l968 and l969.
CUBA
l961
Command operation
CIA-directed exile invasion fails.
GERMANY
l961
Nuclear threat
Alert during Berlin Wall crisis.
LAOS
1962
Command operation
Military buildup during guerrilla war.
CUBA
l962
Nuclear threat, naval
Blockade during missile crisis; near-war with Soviet Union.
IRAQ
1963
Command operation
CIA organizes coup that killed president, brings Ba'ath Party to power, and Saddam Hussein back from exile to be head of the secret service.
PANAMA
l964
Troops
Panamanians shot for urging canal's return.
INDONESIA
l965
Command operation
Million killed in CIA-assisted army coup.
DOMINICAN REPUBLIC
1965-66
Troops, bombing
Army & Marines land during election campaign.
GUATEMALA
l966-67
Command operation
Green Berets intervene against rebels.
DETROIT
l967
Troops
Army battles African Americans, 43 killed.
UNITED STATES
l968
Troops
After King is shot; over 21,000 soldiers in cities.
CAMBODIA
l969-75
Bombing, troops, naval
Up to 2 million killed in decade of bombing, starvation, and political chaos.
OMAN
l970
Command operation
U.S. directs Iranian marine invasion.
LAOS
l971-73
Command operation, bombing
U.S. directs South Vietnamese invasion; "carpet-bombs" countryside.
SOUTH DAKOTA
l973
Command operation
Army directs Wounded Knee siege of Lakotas.
MIDEAST
1973
Nuclear threat
World-wide alert during Mideast War.
CHILE
1973
Command operation
CIA-backed coup ousts elected marxist president.
CAMBODIA
l975
Troops, bombing
Gassing of captured ship Mayagüez, 28 troops die when copter shot down.
ANGOLA
l976-92
Command operation
CIA assists South African-backed rebels.
IRAN
l980
Troops, nuclear threat, aborted bombing
Raid to rescue Embassy hostages; 8 troops die in copter-plane crash. Soviets warned not to get involved in revolution.
LIBYA
l981
Naval jets
Two Libyan jets shot down in maneuvers.
EL SALVADOR
l981-92
Command operation, troops
Advisors, overflights aid anti-rebel war, soldiers briefly involved in hostage clash.
NICARAGUA
l981-90
Command operation, naval
CIA directs exile (Contra) invasions, plants harbor mines against revolution.
LEBANON
l982-84
Naval, bombing, troops
Marines expel PLO and back Phalangists, Navy bombs and shells Muslim positions. 241 Marines killed when Shi'a rebel bombs barracks.
GRENADA
l983-84
Troops, bombing
Invasion four years after revolution.
HONDURAS
l983-89
Troops
Maneuvers help build bases near borders.
IRAN
l984
Jets
Two Iranian jets shot down over Persian Gulf.
LIBYA
l986
Bombing, naval
Air strikes to topple Qaddafi gov't.
BOLIVIA
1986
Troops
Army assists raids on cocaine region.
IRAN
l987-88
Naval, bombing
US intervenes on side of Iraq in war, defending reflagged tankers and shooting down civilian jet.
LIBYA
1989
Naval jets
Two Libyan jets shot down.
VIRGIN ISLANDS
1989
Troops
St. Croix Black unrest after storm.
PHILIPPINES
1989
Jets
Air cover provided for government against coup.
PANAMA
1989 (-?)
Troops, bombing
Nationalist government ousted by 27,000 soldiers, leaders arrested, 2000+ killed.
LIBERIA
1990
Troops
Foreigners evacuated during civil war.
SAUDI ARABIA
1990-91
Troops, jets
Iraq countered after invading Kuwait. 540,000 troops also stationed in Oman, Qatar, Bahrain, UAE, Israel.
IRAQ
1990-91
Bombing, troops, naval
Blockade of Iraqi and Jordanian ports, air strikes; 200,000+ killed in invasion of Iraq and Kuwait; large-scale destruction of Iraqi military.
KUWAIT
1991
Naval, bombing, troops
Kuwait royal family returned to throne.
IRAQ
1991-2003
Bombing, naval
No-fly zone over Kurdish north, Shiite south; constant air strikes and naval-enforced economic sanctions
LOS ANGELES
1992
Troops
Army, Marines deployed against anti-police uprising.
SOMALIA
1992-94
Troops, naval, bombing
U.S.-led United Nations occupation during civil war; raids against one Mogadishu faction.
YUGOSLAVIA
1992-94
Naval
NATO blockade of Serbia and Montenegro.
BOSNIA
1993-?
Jets, bombing
No-fly zone patrolled in civil war; downed jets, bombed Serbs.
HAITI
1994
Troops, naval
Blockade against military government; troops restore President Aristide to office three years after coup.
ZAIRE (CONGO)
1996-97
Troops
Troops at Rwandan Hutu refugee camps, in area where Congo revolution begins.
LIBERIA
1997
Troops
Soldiers under fire during evacuation of foreigners.
ALBANIA
1997
Troops
Soldiers under fire during evacuation of foreigners.
SUDAN
1998
Missiles
Attack on pharmaceutical plant alleged to be "terrorist" nerve gas plant.
AFGHANISTAN
1998
Missiles
Attack on former CIA training camps used by Islamic fundamentalist groups alleged to have attacked embassies.
IRAQ
1998
Bombing, Missiles
Four days of intensive air strikes after weapons inspectors allege Iraqi obstructions.
YUGOSLAVIA
1999
Bombing, Missiles
Heavy NATO air strikes after Serbia declines to withdraw from Kosovo. NATO occupation of Kosovo.
YEMEN
2000
Naval
USS Cole, docked in Aden, bombed.
MACEDONIA
2001
Troops
NATO forces deployed to move and disarm Albanian rebels.
UNITED STATES
2001
Jets, naval
Reaction to hijacker attacks on New York, DC
AFGHANISTAN
2001-?
Troops, bombing, missiles
Massive U.S. mobilization to overthrow Taliban, hunt Al Qaeda fighters, install Karzai regime, and battle Taliban insurgency. More than 30,000 U.S. troops and numerous private security contractors carry our occupation.
YEMEN
2002
Missiles
Predator drone missile attack on Al Qaeda, including a US citizen.
PHILIPPINES
2002-?
Troops, naval
Training mission for Philippine military fighting Abu Sayyaf rebels evolves into combat missions in Sulu Archipelago, west of Mindanao.
COLOMBIA
2003-?
Troops
US special forces sent to rebel zone to back up Colombian military protecting oil pipeline.
IRAQ
2003-?
Troops, naval, bombing, missiles
Saddam regime toppled in Baghdad. More than 250,000 U.S. personnel participate in invasion. US and UK forces occupy country and battle Sunni and Shi'ite insurgencies. More than 160,000 troops and numerous private contractors carry out occupation and build large permanent bases.
LIBERIA
2003
Troops
Brief involvement in peacekeeping force as rebels drove out leader.
HAITI
2004-05
Troops, naval
Marines & Army land after right-wing rebels oust elected President Aristide, who was advised to leave by Washington.
PAKISTAN
2005-?
Missiles, bombing, covert operation
CIA missile and air strikes and Special Forces raids on alleged Al Qaeda and Taliban refuge villages kill multiple civilians. Drone attacks also on Pakistani Mehsud network.
SOMALIA
2006-?
Missiles, naval, troops, command operation
Special Forces advise Ethiopian invasion that topples Islamist government; AC-130 strikes, Cruise missile attacks and helicopter raids against Islamist rebels; naval blockade against "pirates" and insurgents.
SYRIA
2008
Troops
Special Forces in helicopter raid 5 miles from Iraq kill 8 Syrian civilians
YEMEN
2009-?
Missiles, command operation
Cruise missile attack on Al Qaeda kills 49 civilians; Yemeni military assaults on rebels
LIBYA
2011-?
Bombing, missiles, command operation
NATO coordinates air strikes and missile attacks against Qaddafi government during uprising by rebel army.
(Death toll estimates from 20th-century wars can be found in the Historical Atlas of the 20th Century by alphabetized places index, map series, and major casualties .)
Excerpts from the book
Blowback
The Costs and Consequences of American Empire
by Chalmers Johnson
Henry Holt, 2000

---
Foreign Policy watch
U.S. Foreign Policy
CIA
Index of Website
Home Page